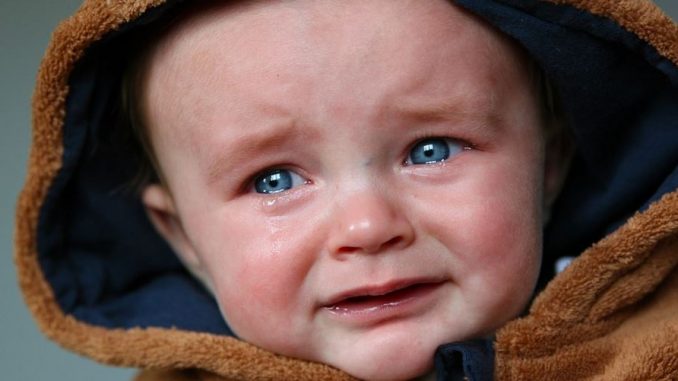 If you are keen to help your child develop emotionally, socially and psychologically so that they turn out to be a person who will desire to keep on learning well into their adulthood; then read on and learn about  the educational toys that are available and some of their advantages. Of course the list is huge so we will concentrate on some specific types of childhood educational toys.
Toys supply experiences which assist the intellectual as well as emotional development of children. For most kids understanding and learning comes naturally, whether or not it be with toys, interacting with other children or adults, and even just their surroundings. But kids need to be supplied with a wide variety toys right from the start, since this will help develop their understanding capabilities and contribute to their early learning and continue  on in life.
Understand that I have said learning toys, not just toys. I am hinting that you will find toys which we have to label as educational toys simply because some thought has been put into their development. To a particular extent all toys come with an educative benefit, but some are better than others and thus could be classed as learning toys. Most important though, is we need to be careful that these toys are safe to play with whether educational or not. We will look at that topic more closely later.
Sometimes the best educational toy in childhood is. Mom or Dad! It really is essential that were not just providing a toy to our child with out any interaction from ourselves. We should be directing the child to a certain extent to ensure that theyre gaining as much as possible from their play time. I am not suggesting that we control the play or learning, but rather be a guide and enhance the educational experience with that particular toy. An example would be saying the color or shape of the block they are playing with or counting the cars. I dont think adults need to be happy if the youngster is engrossed for hours in the educational program thats on TV. Even there, sitting with them and explaining what is happening or the meaning behind the action of what they are watching is a greater learning experience for them. In our busy adult life it is hard to make time but we must. We must get involved as much as possible! After all, they are our children.
Now we are in the electronic age and it amazes me when I see a two year old already knowing how to make an iPad move along. I certainly hope that parents do not forget the value of a good old fashion wooden train to play with on the floor. But I also know the value computer games have in promoting skills like math or spelling. Our Special Needs son found games like Treasure Mountain and Treasure Cove very helpful. Like in all educational toys quality and serviceability is important to check out.
LEAPFROG
Electronic Learning Toys
Leapfrog games develop maths, spellings, reading, writing and painting ability of your child.  Its a blessing for each and every school going kid.  Married couples who often believe that its hard to train a dull child that demonstrates no desire for learnings, can simply present this valuable portable unit to him.  Its an innovative strategy for educating immature minds outside the school room.  Young children who are exceptional learners can also benefit from extra stimulation from these electronic educational toys.  The Leapfrog Leapster provides enough room to their creativeness and self-confidence.  Your young one will certainly enjoy to read folk tales together with his affectionate Toy Story toons further; he might demonstrate his razor-sharp mathematics skills by making use of NFL rushzone.  And children just adore drawing multi-hued forms and figures, with the aid of his or her greatest buddy Mr. Pencil.
Your child can explore Leapfrog on the web games where, he shall obtain a chance to produce his or her own small world. They are able to guide their on-line pooches also as help them learn fun tricks. In this manner, he should display his skills to the whole world. A remarkable high quality of these Leapfrog on the web games is Studying path making use of which; adults can keep an eye on their tots accomplishments in various parts. In this manner, they can effortlessly locate strong and weak qualities within their Toddlers and, supply them assistance where ever they desire.
Leapfrog can be a leader in instructional consoles and it has been offering intuitive and engaging games for youngsters for several years already. The Leapfrog games are designed to match certain age groups. Whenever you choose the leapfrog games on the Leapster 2, you may find that the games are fitting for 4-8 year old kids so that you know that they are carefully created to suit their skill levels.

The Leapfrog games are designed so that children can easily relate. These are, mostly characters seen on television, motion pictures and story books. From Walt disney princesses, contemporary Walt disney films, cartoon collection and many much more, you will find 40 games to choose from.
The Leapfrog Scribble and Write, for instance, enables the youngsters learn and engage in really pleasant gaming experiences suitable for their learning curve.
The Leapfrog Leapster 2 Studying Game System correctly matches those young children that are fond of films and 3d games. Besides, this wonderful animated game transforms this 3-dimensional movie like feeling into educative learning!
The Leapfrog Text And Learn provides a number of activities to maintain kids busy playing and learning on this clever little device. All PDA devices should have a calendar app, and the Text And Learn is no exception. Kids learn the days of the week as they select a day and interact with Scout, the on screen puppy character which manuals them thru playing on the system. When they select a day, Scout lets them know what he has on his calendar for that day, so in addition to learning about the times children are additionally trained about preparing for the near future.
If you want to find a fun way to teach your child letters, the Leapfrog Letter Factory Learning DVD is one recommended product. The Leap Frog Letter Factory exposes children to both the upper and lower case letters and their sounds.