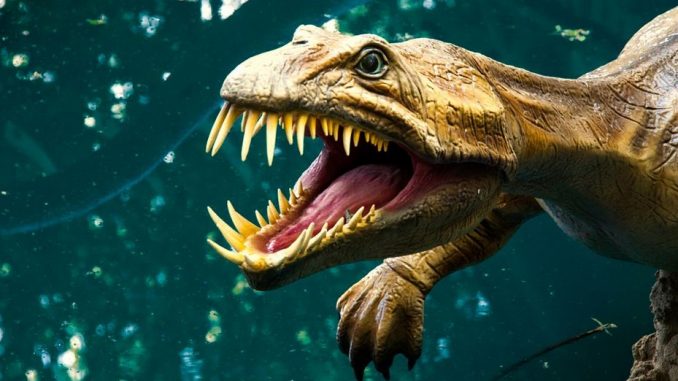 While cleaning the attic with his grandmother, Harry finds a dusty, old box of dinosaurs. Instantly enthralled, he cleans each dinosaur and puts them where they will be happiest – in a bucket. Harry loves his dinosaurs and takes them to the library, where he learns each of their names. Afterwards, the dinosaurs go everywhere he does. But then one day after an exciting train ride, Harry accidentally leaves them behind. Sad and lonely, Harry must
get his dinosaurs back, because to him they are more than just toys, they're his friends.
From the book while Harry was at the library:
He found out all the names in a book and told them to the dinosaurs
He whispered to each one:
"You are my Scelidosaurus."
"You are my Stegosaurus."
"You are my Triceratops."
And there were enough names for all of the dinosaurs:
the Apatosaurus, the Anchisaurus, and the Tyrannosaurus.
The dinosaurs said, "Thank you, Harry."
They said it very quietly,
but just loud enough for Harry to hear.
Harry and the Bucketful of Dinosaurs is the first in a  series of books about Harry. With charming illustrations and a whimsical text, young readers will easily relate to Harry and will fall in love with him and his little dinosaur friends. Coming soon is Harry and the Bucketful of Dinosaurs say RAAAH!!!
Ian Whybrow became a published author at the age of 10 when the local paper printed his poem about his cat. Since then, he has written numerous books for children. He lives with his wife and two daughters in Herefordshire, England.
Adrian Reynolds has illustrated several books for children. He currently lives in Cambridge, England.
To Purchase:
Harry and the Bucketful of Dinosaurs